Your Cosmetic Dentist in Olive Branch Will Boost Your Smile
When meeting people for the first time, we're judged almost immediately by the quality of our smile. Few people have a naturally flawless smile; that's why cosmetic dentistry is so popular. To get the best results, you need an Olive Branch cosmetic dentist you can trust. Windstone Dental has been improving smiles since 1985. You can rely on our team to help you: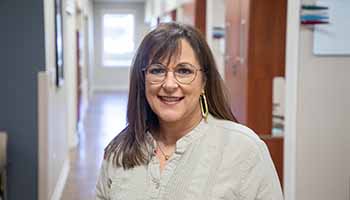 Image Title: GenericContent_Thumb_08
Doctor Stephen Joe Talks about Cosmetic Dentistry
Read Transcript
Doctor Stephen Joe Talks about Cosmetic Dentistry
I think dental implants is a great option for missing teeth. First of all, they've a more natural feeling. You can floss easier. You don't have excess material in your mouth. And the patient's more confident. They're more secure than removable implants.
Smile with more confidence in social settings
Feel better about your overall appearance
Make better first impressions
Draw others to you with a genuine smile
Make it easier to keep your teeth clean and healthy
If you're not happy with your smile, call Windstone Dental today at 662-850-6782 to schedule a consultation. We'll be glad to help you achieve the smile of your dreams.
Put Our Dental Pros to Work Beautifying Your Smile
Dr. Stephen Joe has practiced dentistry for almost four decades. Along with Dr. Rhett Simmons and Dr. Kamren Joe, we have a knowledgeable team of dentists who can help you love your smile. We won't rush you in and out. We'll take time to listen carefully to your wants and needs so we can develop a treatment plan that suits you perfectly. The better we know you, the better we can help you.
Our office provides several types of cosmetic dentistry, including:
Dental Veneers – We primarily use e.max veneers because they are beautiful and durable. These thin wafers are bonded to the front side of flawed teeth to instantly improve your smile.
Invisalign – You could complete your orthodontic treatment in as few as 12 months with these comfortable teeth aligners. There is no metal involved with Invisalign, only transparent plastic that won't draw attention.
Teeth Whitening – Whiten your teeth either in our office or at home. In-office Zoom treatment whitens your teeth by several shades in under an hour. For at-home treatment, you'll get a set of professional whitening trays to use whenever you want.
Tooth Bonding – Your dentist will repair minor smile flaws in just one appointment using composite resin material. Bonding works great on chips, cracks, stains, small gaps, worn teeth, and misshapen teeth.
Smile Makeover – Combine any of the above services into a smile makeover package. Your dental team will work with you to design a custom treatment plan that delivers you the exact results you want.
When you need the services of an expert cosmetic dentist in Olive Branch, call Windstone Dental at 662-850-6782. You can also request an appointment time online.