Maintain Your Best Smile With General Dentistry in Olive Branch
If you want to keep your smile in the best shape possible, one of the keys is general dentistry in Olive Branch. Your dentists at Windstone Dental have many years of experience helping the area's residents maintain beautiful smiles, so you'll be in good hands when you visit us. General dental care offers several benefits, including: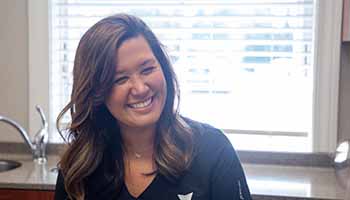 Image Title: GenericContent_Thumb_10
Doctor Kamren Joe Talks about General Dentistry
Read Transcript
Doctor Kamren Joe Talks about General Dentistry
We like to see our patients twice a year for dental cleanings. That gives us a way to be able to see what all you've got going on inside your mouth, to be able to treat, whether it's decay or missing teeth. We just like to be able to see where you are and try to make it better. So, if you haven't seen the dentist, we would love to see you and give us a call.
Catching and treating small oral problems before they worsen
Giving you peace of mind about your oral health
Helping you avoid the need for extensive and costly dental work in the future
Improving your confidence that your smile looks attractive
Call the dental pros at Windstone Dental at 662-850-6782 today to schedule an appointment. You'll find our office on Goodman Road, not far from Longview Baptist Church.
Our General Dental Treatments Will Help Keep Your Smile Healthy
At Windstone Dental, our philosophy is to build genuine relationships with our patients so that we can provide them with the best care possible. When we fully understand your concerns and desires, we can better tailor your dental care to your unique needs. In addition, we use advanced dental technology in our care, including a cone beam CT scanner and a panoramic X-ray machine.
One of the main components of our dental care is our selection of general dental treatments. We provide several types of basic dental care services to help you maintain a beautiful smile and good oral health. This care includes:
Dental Cleanings and Exams – Your regular checkup will consist of a teeth cleaning, oral exam, X-rays if needed, and possibly a soft tissue exam.
Preventive Treatments – We may recommend specific treatments for you or your children, including dental sealants and fluoride treatments. These services help prevent cavities and often the need for restorative dentistry.
Gum Disease Treatment – We can treat mild cases of gum disease comfortably with our laser. We may refer more complex cases to a specialist.
Dry Mouth and Bad Breath Treatment – We can make recommendations for specialty products and tips to manage these chronic conditions.
Custom Mouthguards – Our mouthguards are made in-house and will help protect your teeth against injury during sports. They can also help prevent harmful teeth grinding.
Don't neglect your one and only smile. Call Windstone Dental today at 662-850-6782 to schedule an appointment for general dentistry in Olive Branch to maintain your oral health. You can also request an appointment time online.