Your Family Dentist in Olive Branch Will Help You Smile Confidently
If you need a new family dentist in Olive Branch, you don't have to look any further than Windstone Dental. We have been serving the area's smile care needs since 1985, so you can feel comfortable bringing your family to see us. Here are a few reasons your loved ones will enjoy our dental practice: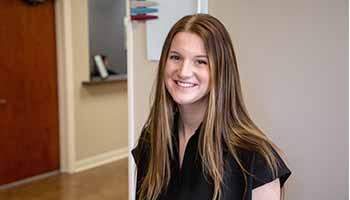 Image Title: GenericContent_Thumb_04 (1)
Doctor Rhett Simmons Talks about Family Dentistry
Read Transcript
Doctor Rhett Simmons Talks about Family Dentistry
Well, I think it's important to treat entire families. So, we really want to be able to serve, you know, small kids, older adults, any kind of need, whether it be primary teeth, adult teeth, pain, missing teeth, just all aspects of dentistry. We really wanna focus on the entire family. So, you know, if you wanna bring any of your family in, we'd be glad to see 'em and help out any way we can.
We believe in building relationships with each of our patients.
We offer soothing sedation to help your family members relax if needed.
You can schedule your whole family at the same time for convenience.
You'll have a variety of services to benefit your smile.
Call Windstone Dental today at 662-850-6782 to schedule an appointment. You'll find our office conveniently located on Goodman Road, not far from Target.
Keep Your Smile Bright & Healthy With Our Treatment
Your family will enjoy high-quality dental care from our dedicated team of dentists and staff members. We have three experienced dentists on staff who are ready to help your loved ones get the smiles they deserve. Our team will take time to build relationships with your family so that we understand how best to serve you.
We offer several types of dental care, any of which can be customized to your loved ones' individual needs:
To give your loved ones care from an exceptional family dentist in Olive Branch, call Windstone Dental today at 662-850-6782. You can also request an appointment online.